Greenchem Beijing Science and Technology Co., Ltd. (herein after referred to as the Company) was established in 2010, located in the Zhongguancun Haidian Science Park, focuses on the research, production and customization of organophosphorus compounds and organophosphorus precious metal catalysts. It is a National High-tech Enterprises.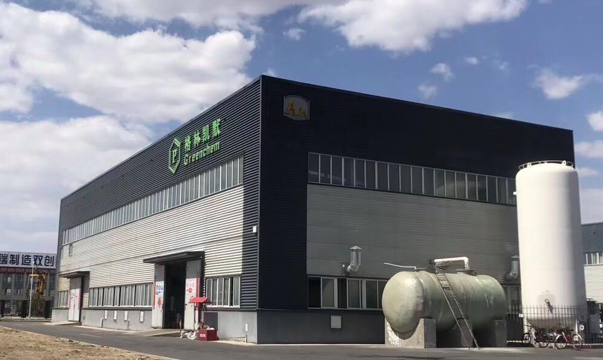 Company owned anhydrous anaerobic technology, specialized in organic phosphine compounds, organic phosphine complex development and production of precious metals composition, aromatic heterocyclic compounds and lead compounds, the technological advantages are obvious, and with the Beijing Institute of Technology, Nankai College of Chemistry, University and Chinese Academy of Sciences, Xi'an Technological University professors are returning from abroad has more than partnership.

The founder of the company ,Ningrui Gong. Who graduated from Beijing Institute of Technology, majoring in polymer, graduate degree, master's degree.Independently completed the solvent crystallization technology of the third generation of cephalosporin antibiotics, and solved the problem that has not been broken through for ten years in China.More than 5000 new compounds have been developed.

The general manager ,JingMing Ma.Who graduated from Beijing Institute of Technology Chemical Machinery, master's degree, senior engineer.He has been engaged in design, scientific research management, project development and construction for more than 30 years in overseas-funded enterprises and successively won the model labor model in Liaoning Province and the city, and first-class of trade union in Liaoning Province.

Production technology has developed more than 5000, national invention patent applications 7, put into the market sales Sold more than 360 kinds of products, selling products with conventional enough stock to meet different customer test, and require pilot scale production. The company has offices in Qingdao, Hong Kong, serving the famous medicine and liquid.

The company's quality assurance system, a comprehensive quality management, in 2012 passed ISO9001: 2008 certification. Give full play to human resources, technology and information superiority, in good faith to provide customers with the highest quality products and excellent service.
In order to further expand production capacity to meet the production the product volume needs of customers at home and abroad, Panjin Greenchem Technology Co., Ltd.. Was founded in 2015, is a wholly subsidiary company of Beijing Greenchem Technology Co., Ltd.,.
Panjin Greenchem Technology Co.,Ltd.,is in Liaoning Panjin industrial park, park rail ditch in the east sea, south of Liaohe, west Dan tin highway, Taiping river, The transportation is convenient, The base is equipped with many sets of 100L-3000L reaction kettle, which can realize - 80-300 ℃ range of amplification reaction, can rapidly to Beijing Greenchem flexible amplification, production projects, all-round meet the demand of production.

The company mission: to become China's most distinctive research services company, provides the high quality for the customers at home and abroad green catalyst and high quality service, improve the level of industrial development.